DTEC ENGIMECH LLP is counted among the renowned names in Trading and Manufacturing. We offer a wide range of sealing products in Carbon, Rbsic, Ssic, Tungsten, Gland Packing, Ceramics, Flexible Graphite, Gaskets, PTFE Products, and Springs.
DTEC is a fast-growing Manufacturing and Supplying company in the field of planning, design, development, production & marketing of comprehensive range of Sealing Components & Spares for international & domestic markets. We are here to make an accurate job for market with a commitment of setting up increasingly still demand on performance and reliability.
DTEC has prompted a work culture tunes to customer focus through good business practices and continuous improvement. Quality is engineered not only in its product but it is the driving force behind whole system.
DTEC has a comprehensive, state-of-art manufacturing unit with impeccable inspection and testing facilities backed by highly skilled and technical core group for the assurance of quality and service.
We at DTEC are in the business of manufacturing and supplying finished products as per requirement of our customer. We shall strive for total customer satisfaction by: –
Delivering product & service of consistent high quality.
Ensuring involvement of all the employees and enhancing their competency.
Effectiveness of continual improvement in our product, process and system.
DTEC aims to maximize customer satisfaction through timely delivery and continuous up gradation of our technology to offer unparalleled service to our customer.
DTEC supplies all the above products to very precised tolerance under rigid quality controls. This product are tested with continues research and development program to fulfill the demand of high performance quality products for Sealing Components & its Spares.
DTEC has well equipped manufacturing unit in India having modern manufacturing facilities with CNC, VMC and wide range of Conventional machines to produce Sealing industry components.
Surveillance security system installed. Highly trained and skilled, committed manpower to provide good quality products at economical price.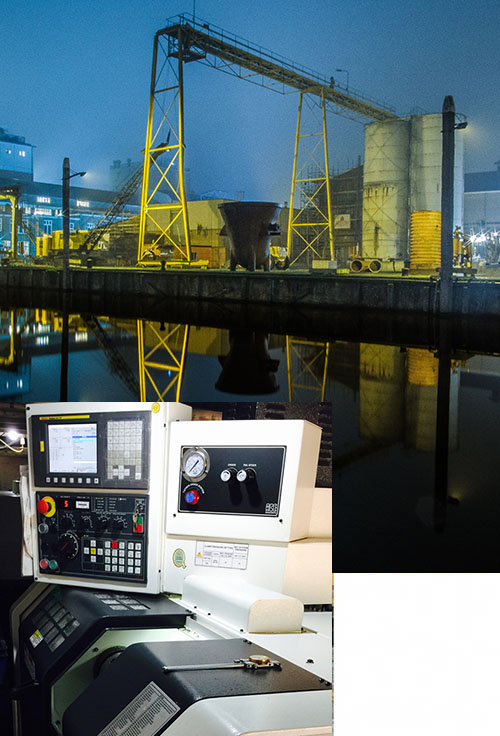 Do you have a question?
Feel free to contact